Spanish Interpretation Services
Since 2001,  thousands of businesses, organizations, and medical providers, have turned to Ortiz Interpretation, LLC for their Spanish to English and English to Spanish interpreting needs.  With a growing list, we have become one the largest providers in the Philadelphia area.
You don't have to be local to use our interpretation services!  We offer a) phone interpretation, b) face-to-face interpretation, c) group interpretation. Phone interpreting can be done via video-conference as a form of face-to-face interpreting, or by simply making an ordinary call.
* Quick point about fact-to-face-interpretation vs phone interpretation.  Face-to-face interpretation is more accurate than phone interpretation.  Why?  Being able to pick up on gestures plays a major role in  interpretation.  That said, we understand phone interpretation is more convenient. No setup fees.  We will sign a NDA upon request.
When you meet with the interpreter, we recommend the following: 
Preparation for every interpretation session or conference may not be feasible due to the circumstances. However, if there is an opportunity in which one is able to have a brief conversation with the interpreter before the session (known as a pre-session), it would be a good idea to spend a few moments describing the general context of the session, mentioning names and correct pronunciations, provide background materials, and discussing the expectations.
Confidentiality: We take confidentiality very seriously and are very careful to comply with the code of ethics of interpretation. As a certified company run by a veteran, we have the utmost respect for our clients and their confidentiality.
We provide face-to-face interpretation and group interpretation: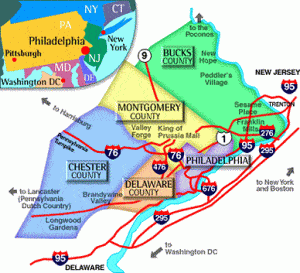 Areas that we cover:              Our interpreters will be:   
* Berks County, PA                       * Knowledgeable
* Bucks County, PA                      * Accurate
* Chester County, PA                   * Respectful
* Delaware County, PA                * Attentive
* Harrisburg, PA                           * Professional
* Lehigh County, PA                    * Properly dressed
* Montgomery County, PA         * Prompt
* Philadelphia, PA                        * Team players
*Our qualified English to Spanish interpreters look forward to assisting you.  We encourage you to visit our Facebook Page. Questions?  Please contact us via our contact form. 
Legal Interpretation
Interpretation for Asylum Interview
Interpretation for Depositions
Correctional Facility Visits
Interpretation during Discovery
Insurance Interviews
Adoption Meetings
Educ. Interpretation
Due Process
Individual Therapy Session
IEP'S and IFSP's
Social Services Appointments
Transition Meetings
Phone Interpreting
Medical Interpretation
AME Interpretation
Orthopedic Examination
General Hospital Evaluation
Workers' Comp. Evaluation
QME Interpretation
Psychological Evaluations
Ortiz Interpretation, LLC is a certified veteran owned company. High quality Interpreting,
Video Remote Interpreting, Telephone Interpreting Services in the Philadelphia area.
  Spanish to English or English to Spanish Interpretation areas:
Allentown, PA to South Jersey | Norristown, PA to Philadelphia | Philadelphia to Reading, PA | Reading, PA to Lebanon, PA |
Delaware to Bucks County, PA | Lansdale, PA to Ambler, PA | Coatesville, PA to Lancaster, PA | Harrisburg, Pa to  Montgomery County, PA|