Spanish to English Interpretation Company
  Certified Veteran Owned since 2001
       Located in the Philadelphia area
Registered SAM/GSA

---
 INTERPRETATION SERVICES:
Ortiz Interpretation, LLC has been providing high-quality consecutive interpretation, simultaneous interpretation, video remote interpreting (VRI)​, and phone interpretation services for educational, medical, legal, and business sectors in the Philadelphia area since 2001.
Educational – Interpreters are available to assist at parent-teacher conferences, individualized educational program (IEP or IFSP) meetings, special educational needs assessments, therapy sessions, and social work sessions.
Medical – Interpreters are available for medical appointments, long-term or short-term physical or occupational therapy sessions, mental health and substance abuse treatment, hospice care, in-home visits,  and AME | IME | QME evals.
*AME | IME | QME  =  Because of insurance or legal reasons, there's no room for error during an AME | QME | IME. Allowing an untrained interpreter who doesn't possess the extensive knowledge of medical terminology and fluency in both the doctor's and the patient's language, could result in placing your client's claim at risk of cancellation due to inconsistency or translation errors.  We look forward to becoming your interpretation vendor!
Legal –  Our Interpreters have worked on:
– Adoption  –  Asylum  –  Attorney/Client Consult   –   Depositions   –   Insurance disputes   –  Jail Visits   –  Workers' Comp.  cases
Business –  We provide interpreters for business meetings, conferences, seminars, and presentations.
* Our Interpreters have up-to-date clearances. When you meet our Interpreter(s) at the assignment, we recommend the following.
TRANSLATION SERVICES:
Ortiz Interpretation, LLC is here to help when you need professional translation, certified translation, or legal translation services.  Our team will ensure that your translated documents will reach the desk of your client correctly and promptly.
Though accuracy and speed are important, we place great value on confidentially. That means that we will never outsource your project.  Only "need to know" Translators will see your important information.
Please visit our sample page. Please visit our Facebook Business page!
What our clients are saying about our services!
"We enjoy working with Ortiz Interpretation, LLC. They are reasonably priced, and always do exactly what we ask of them. Their staff is friendly, attentive, and very compassionate."
-Laura E. Hoffman, MSW, LCSW at Adoption ARC
Interpretation Services
Adoption Hearings
IEP |IFSP Meetings
AME|IME|QME Exp.
VRI Interpretation
Immigration Cert.
Asylum Papers
Birth Certificates
Financial Docs.
Marriage Cert.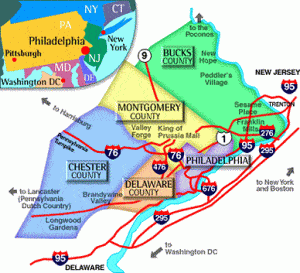 Spanish to English Interpretation Company |Spanish to English or English to Spanish Interpretation areas:
Allentown, PA to South Jersey | Norristown, PA to Philadelphia | Philadelphia to Reading, PA | Reading, PA to Lebanon, PA |
Phoenixville , PA to Bucks County, PA | Lansdale, PA to Ambler, PA | Coatesville, PA to Lancaster, PA | Montgomery County, PA|