Spanish to English & English to Spanish Interpretation & Translation Company
Certified Veteran Owned / Registered SAM-GSA / Located in the Philadelphia area

Since 2001 the mission of Ortiz Interpretation, LLC has been to provide Spanish and
English language & Cultural Solutions for Successful Communications.
                  Spanish to English Interpretation Services: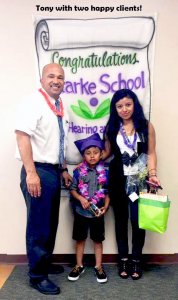 Ortiz Interpretation, LLC has been providing high-quality consecutive interpretation, simultaneous inter-
pretation, video remote interpreting (VRI)​, and phone interpretation services for educational, medical,
legal, and business sectors locally in the Philadelphia area and nationwide since 2001.
While Over-The-Phone interpretation offers a fast response when urgent communication is essential. On-
site or face-to-face spanish to english interpretation services is a more appropriate solution for scheduled
in advance evaluations, meetings, and therapy sessions, that may require the extra human interaction and
visual contact\gestures of Interpreter and the non-English speaking client.
* To schedule a Spanish to English or English to Spanish Interpreter, please click here.  Our Interpreters have up-to-date clearances and we adhere to the HIPPA Law. 
Educational Interpretation
Individual Therapy Session
Interpreting for Evaluation Team
IEP'S and IFSP's
Social Services Appointments
Transition Meetings
Interpretation via Phone or Video
Legal Interpretation
Interpretation for Asylum Interview
Interpretation for Deposition
Correctional Facility Visits
Interpretation during Discovery
Insurance Claims/Interviews
QME Interpretation
Medical Interpretation
AME Interpretation
Orthopedic Examination
General Hospital Visit
Workers' Comp. Evaluation
Adoption Meetings
Psychological Evaluations
Spanish to English Translation Services:
Ortiz Interpretation, LLC is here to help when you need professional translation, certified translation, or legal translation services.
Our team will ensure that your translated documents will reach the desk of your client correctly and promptly.
Correctly translated vs Google translated: Translation needs to be culturally appropriate for the target audience. References to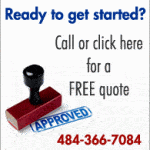 religious figures, sports or country–specific items may confuse or offend the reader. Such references either need to be excluded
in the source document before translation begins, or be culturally adapted into the target language. Moreover, the audience
needs to be taken into consideration. Sometimes this is a broad group of people, but more often, it is a narrow, targeted
audience. A text written for a group of scientists needs to be translated at a much higher reading level than would consent forms
for newly immigrants.
We, also, know how important the confidentiality of your information is to your business or organization. Therefore, we follow
the "need to know" principle. Simply put, while your project is in our hands, only a few individuals will view your project.  Never,
and we we mean never, will your project be outsourced.        
Please visit our Sample page and Facebook Business page!
What our clients are saying about our services!
"Thank you for your exceptional interpretation services. Our hearing impaired families love you and so do we!!!"
-Jeana Novak, Coordinator of Early Intervention Program, Clarke Schools for Hearing and Speech
                    Spanish to English Interpretation Services | English to Spanish Interpretation Services | Areas we serve:
                 Allentown, PA to Harrisburg, PA| Norristown, PA to Philadelphia | Philadelphia to Reading, PA | Reading, PA to Lebanon, PA |
Phoenixville , PA to Bucks County, PA | Lansdale, PA to Ambler, PA | Coatesville, PA to Lancaster, PA | Harrisburg to Montgomery County, PA|