Spanish to English Interpretation Services:
For almost twenty years, Ortiz Interpretation, LLC has been providing high-quality consecutive interpretation, simultaneous
interpretation, video remote interpreting (VRI)​, and phone interpretation services for educational, medical, legal, and
business sectors nationwide and locally in the Philadelphia area.
xxxxxIf you have a small practice/office and can't justify the cost of a full-time interpreter, you can now access a qualified English to
Spanish medical interpreter via video remote interpreting (VRI) or over-the-phone.  This is a very economical way of ensuring
compliance, as well as a practical way of getting the linguistic help you need fast. The VRI option is ideal for Parent/Teacher
conference and IEP meetings, Therapy Sessions, Doctor Visits, etc.
So if you've been avoiding contracting the services of a professional English to Spanish Interpreter for any reason, then now's the
time you started considering it for the benefit of your patients/clients, your practice/office and your own peace of mind. Please
contact us with questions. Looking forward to getting started!
Quick note about VRI (Video Remote Interpretation): VRI solutions are completely device-independent, and
connections can be made virtually anywhere and on any device with an internet connection, including desktop and laptop
computers, tablet devices, and smartphones.
Interpretation Office – Philadelphia area:
Ortiz Interpretation, LLC
33 Castle Dr. Suite 208
Limerick, PA 19468
*Our Interpreters have up-to-date clearances and they comply with HIPAA privacy standards.
Contact Information:
Phone: 484-366-7084
Email:  click here!
* Send us an email with your interpretation needs and contact information.
Educational Interpretation (In-person or VRI)
Individual Therapy Session (by VRI or in-person)
Interpreting for Evaluation Team (VRI or in-person)
IEP'S and IFSP's (Best results in-person)
School Psychological Evaluations (Best results in-person)
Transition Meetings & Parent/Teacher Conference
Interpretation via Phone or Video
Medical Interpretation (In-person or VRI)
Therapy Sessions: (Help with intakes and sessions)
Orthopedic Examination: (Help with intakes and exam)
General Hospital Visit: (Help with intakes and exam)
Workers' Comp. Evaluation:  IME | AME | QME
Adoption Meetings: Compassionate & knowledgeable
Psychological Evaluations:
Spanish to English Translation Services:
Ortiz Interpretation, LLC is here to help when you need professional translation, certified translation, or legal translation services.
Our team will ensure that your translated documents will reach the desk of your client correctly and promptly.
Correctly translated vs Google translated: Translation needs to be culturally appropriate for the target audience. References to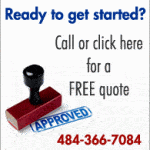 religious figures, sports or country–specific items may confuse or offend the reader. Such references either need to be excluded
in the source document before translation begins, or be culturally adapted into the target language. Moreover, the audience
needs to be taken into consideration. Sometimes this is a broad group of people, but more often, it is a narrow, targeted
audience. A text written for a group of scientists needs to be translated at a much higher reading level than would consent forms
for newly immigrants.
We, also, know how important the confidentiality of your information is to your business or organization. Therefore, we follow
the "need to know" principle. Simply put, while your project is in our hands, only a few individuals will view your project.  Never,
and we we mean never, will your project be outsourced. 
Please visit our Sample page and Facebook Business page!
What our clients are saying about our services!
"Ortiz Interpretation, LLC did a wonderful job on our project. They were professional, helpful, and communicated well throughout the process. The project was completed on time and the results were beyond our expectations."
-Melissa Harvey, LSW at Northeast Treatment Centers NET
                    Spanish to English Interpretation Services | English to Spanish Interpretation Services | Areas we serve:
                 Allentown, PA to Willow Grove, PA| Norristown, PA to Philadelphia | Philadelphia to Reading, PA | Reading, PA to Lebanon, PA |
Phoenixville, PA to Abington, PA | Lansdale, PA to Ambler, PA | Coatesville, PA to Lancaster, PA | Kennett Square, PA to Coatesville , PA|